2014 New England Treasure Show
We have a confirmed date for our 2014 Treasure Show!
It will be on Saturday, September 20, 2014 at Bristol-Plymouth School in Taunton, MA. ~ 10:00 AM to 4:00 PM ~ Come and see a variety of Treasures, Relics, etc; ~ Plus some GREAT raffle prizes. Click below to see the full flyer.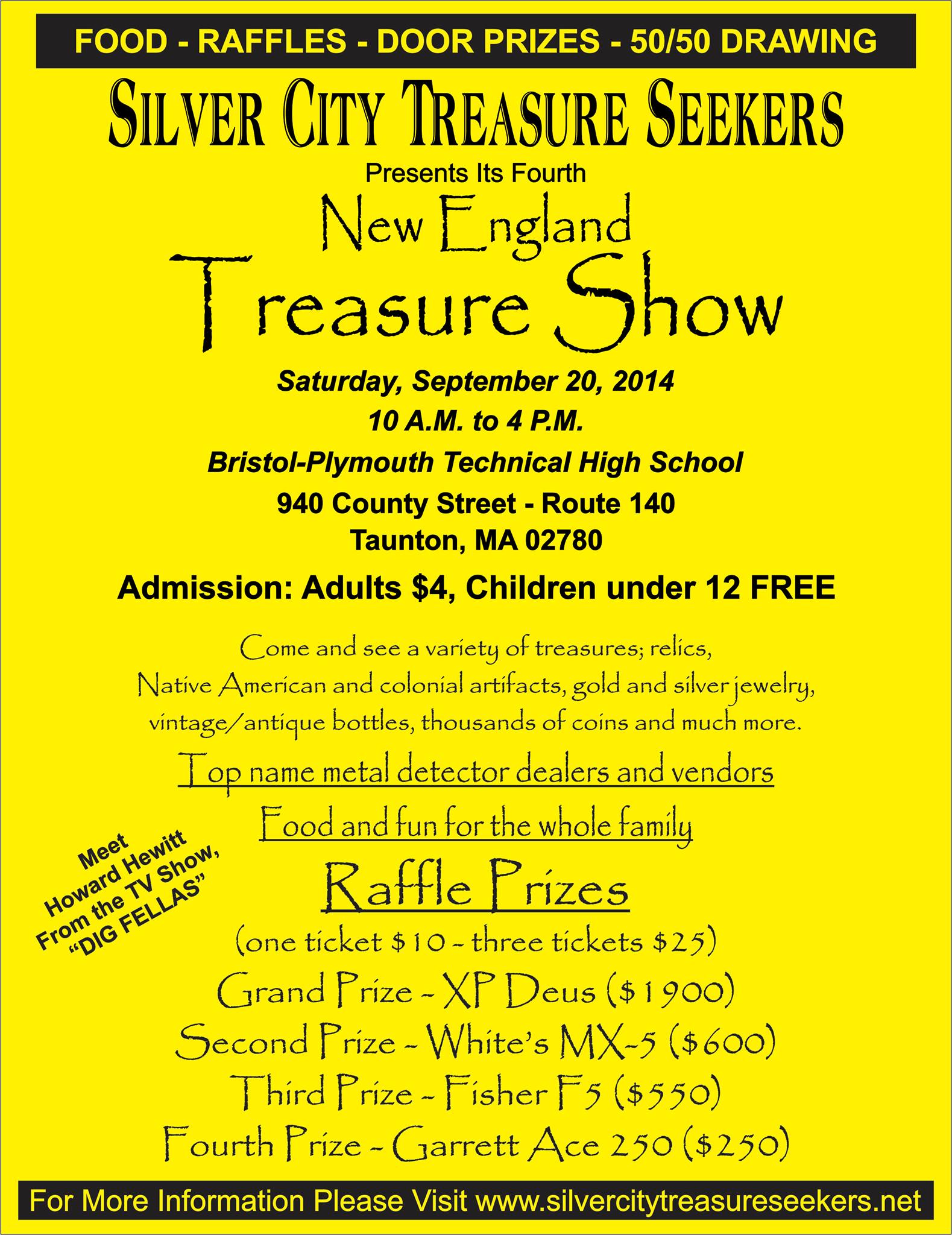 Click here to see the flyer.
---
Welcome to the Silver City Treasure Seekers Website!
The Silver City Treasure Seekers was founded in 2001.


The club meets every first Friday of the month at Bristol- Plymouth Technical High School off of Rte. 140 in Taunton, Mass. Meeting starts at 6:30 P.M.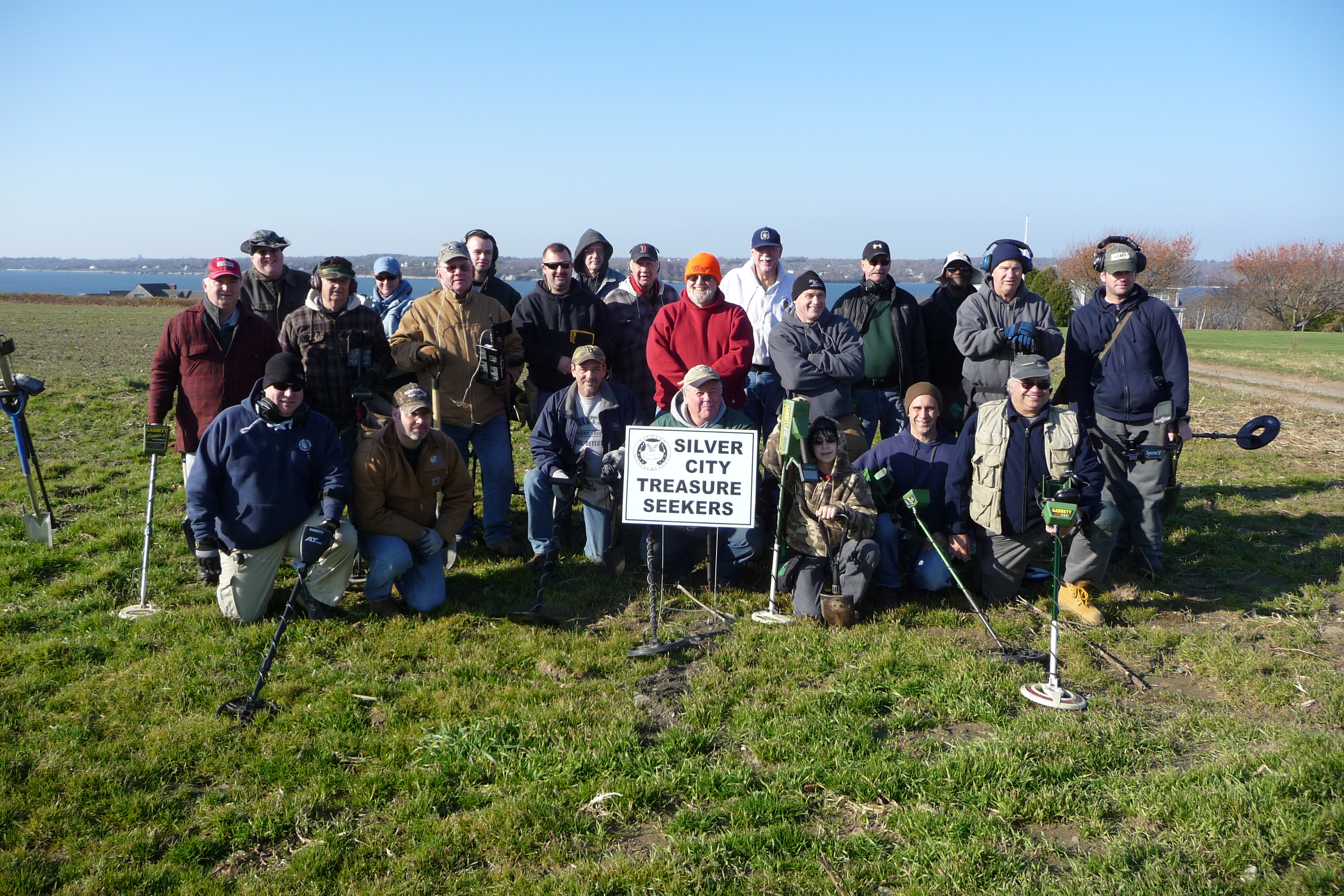 ---
SCTS Club Hunt May 4, 2014

Thanks to all the members that attended the club hunt. There were some great finds and a good time was had by all!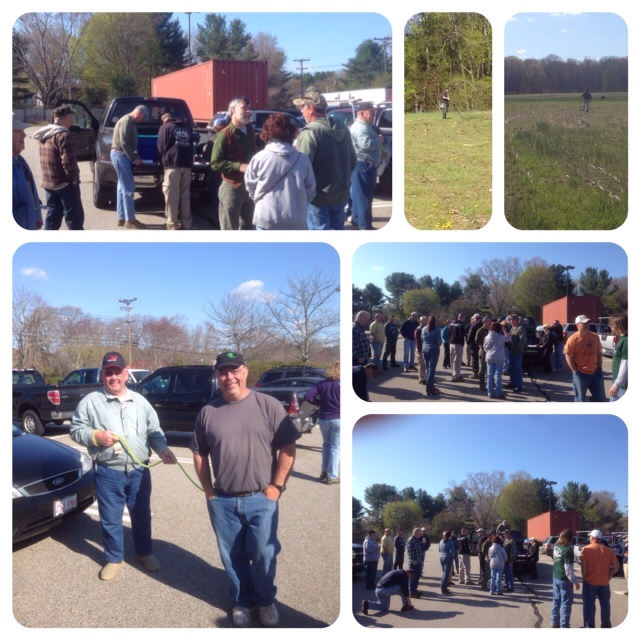 ---
A message from the President:

Greetings fellow Treasure Hunters.... As the 2014 metal detecting season is now in "Full swing"...I hope you are putting your winter research to good use. Its amazing how the grass is already growing so quickly. After New Englanders endured such a long, harsh winter, we would have hoped for a little longer transition into Spring. Perhaps a few more weeks before the grass started to grow, the nats and skitos started to fly and the dreaded tics started to appear on our outer garments. ......
Click here to read the rest



---
Winter Detecting in New England Video
We enjoyed a few laughs with Joe and his comedic relief with his video titled: Winter detecting in New England, it's just a bad dream! Check it out at:
It's Just a Bad Dream
---
May Guest Speaker John McNiff ~ The Pirate Guy
A big THANK YOU to John McNiff for attending our May meeting. John gave a presentation on early New England pirates. This was very informative and entertaining. A great time was had by all!!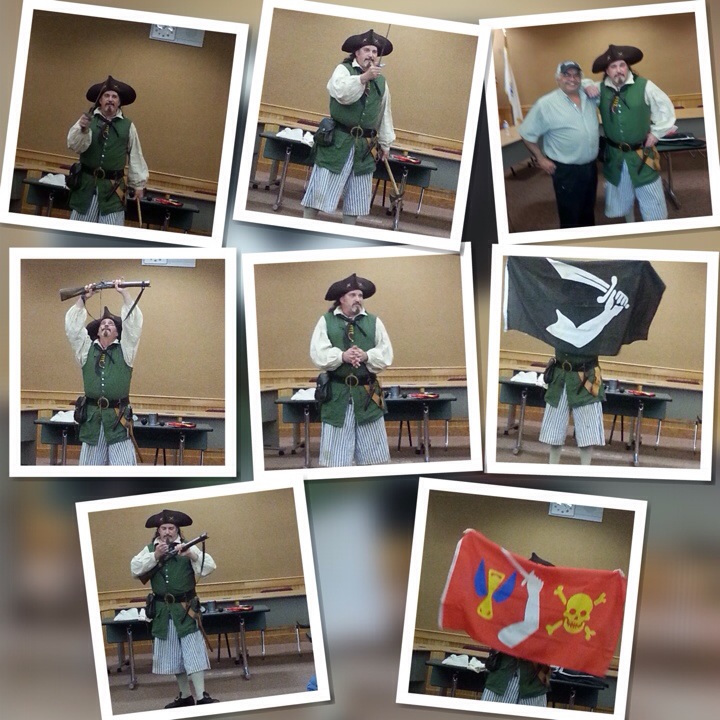 ---
Local Clubs

Click here to visit the Gateway Treasure Hunters Club website


Click here to visit the The Little Rhody Bottle Club website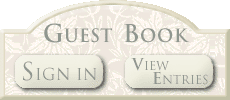 You are visitor number: